If you haven't experienced wearables yet you soon will! The rapidly expanding area of wearable computing is, if the forecasters are correct, about to explode across multiple markets especially in the health and fitness categories. As of yet, beyond some exploration with Google Glass, wearables have had little impact on day-to-day teaching and learning.
That's where you come in! This week we'll ask you to don a variety of hats as we explore this exciting topic. To get a sense of this week's mission, please view the following: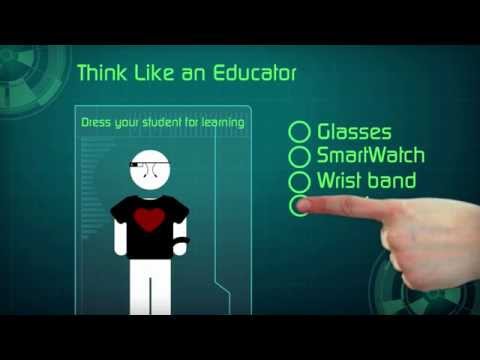 We have two locations for you this week.
The first is a website for you to explore the topic of wearables: http://wearable-technology.weebly.com/
The second is a Google+ community for you to share and discuss ideas: https://plus.google.com/communities/101221252914612065285
Please note:  This is a private community. If you haven't already done so, complete this google form and provide us with your Gmail. We'll send you an invitation. https://docs.google.com/forms/d/1neAfxt66V0VLxgxahbP_ljVpTVfQXo7FZ6T4AA7VUhk/viewform
If you are unfamiliar with Gmail and/or Google+ communities we created a quick tour for you.