Hello everybody,
I chose to focus on my real venture, that I see as highly feasible, so I am going to pursue it as soon as possible, either using crowdfunding on Kickstarter, VC incubators or else, to get some financial injections, essential for the fast take off.
During my research on this A#3 matter, I spent many hours and really updated myself on the current state of Wearable technology worldwide and especially, the most appealing – AR glasses. After the Google Glass 2 launch in May 2014, I was wondering why Google set the price too high ($1500 US, even 1000 GBP) when the manufacturing costs were documented to be less than $80 US, and even though I knew that Google spent a lot on Google Glass 1 and 2 product research and development, it seemed unreal that they were asking too much, so I tried to figure out and fully understand the reasoning behind (risky) setting their price too high? I even asked myself why they needed that high profit margin (almost 20 times) that can potentially repel the majority of buyers, so I saw the gap, problem and potential solution, and asked myself "I have background in computers and microelectronics, so why don't I research the AR glass technology and see if I can come up with the design of the cutting edge AR glasses, for less than the half of the price", so I did. I researched the competitors and worldwide markets, latest emerging technologies, and even designed the first line of the AR  glasses, drafted the tech specs, armed it with the latest available (cutting/bleeding) edge software/hardware technologies and really decent features, and set quite affordable price, where I can still profit well (more than two and half times). Now, it is ready, to take off, so I continue with the team recruiting and building, and just need crowdfunding and/or VC investor support to take it off.
I researched and studied the technology and art behind venture pitches a lot, and among the most appealing pitch strategies to consider, chose the real gurus Nathan Gold and David Rose, and considered practicing and employing their strategies that ultimately helped me to make a real and awesome pitch, so I believe I succeeded, and you're here to analyze it and confirm.
The new and improved pitch is delivered in a real presentation environment, like in the front of most popular and picky world VC investors. (Did you realize that I was trembling and shaking during the pitch).
I bet you'll like it and become one of my customers, investors, if not a part of my team. I recommend to enjoy the MiloGLASS™ ELITE model of the line 2, shown on the picture below!!
Thank you all for your valuable suggestions, that helped me reconsidering the pitches delivery.
I highly appreciate your EVA suggestions and completely agree, so I decided to fix the pitches. 
I did overhaul of both, the elevator and the pitch, and this time, I think I finally nailed it.
Here is my new and improved A#3 MiloGLASS™ Elevator pitch, available on YouTube here: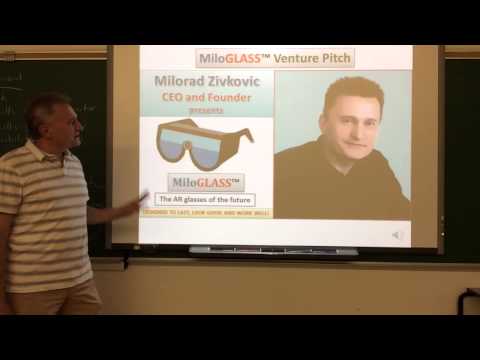 and the new and improved A#3 MiloGLASS™ Venture Pitch, available on YouTube here: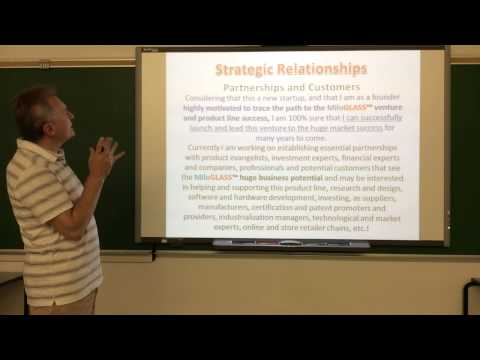 I am lucky and grateful to be a part of this exceptional MET community of learners and practitioners that well support each other on their learning paths, for the ultimate advancement of all.
Thank you all for helping me to learn and grow. I believe that every next overhaul will be even better.
Enjoy!
Best Regards,
Milorad