Venture Name:  Knewton
Based in New York City, Knewton is the world's leading adaptive learning company. Founded in 2008, Knewton has successfully raised millions from various investors since 2008, with $2.5 million in the first round (Angel List) for a total of over $2.5 billion over the past 7 years. Its software uses adaptive technologies for test preparation and video tutorials.  Knewton uses big data analytics to create personalized learning. This company now works mainly with the larger education publishers: Pearson, Houghton Mifflin Harcourt, Macmillan, Cambridge University Press.  Adaptive learning technologies work best with subjects that have an agreed "right" answer such as in the quantitative arenas of math and science, although it can be used on some writing assignments based on syntax and grammar.
Value Proposition:
In one of Knewton's first products, GMAT test preparation, it guaranteed learners who used its software would have an increase of 50 points in their GMAT test scores (or their money would be refunded).
Learn more about Knewton
Meet Knewton's Founder:  Jose Ferreira  @Knewton_Jose
Jose earned his MBA from Harvard. He was formerly an executive at Kaplan, a strategist for John Kerry's 2004 presidential campaign, and most recently, a partner at New Atlantic Ventures (formerly Draper Atlantic), investing in new media and SaaS companies. He currently serves on the World Economic Forum Global Agenda Council on Education & Skills, as well as the advisory boards for Laureate International Universities, Cambridge University Press, and the ASU/GSV Education Innovation Summit. *
Ferreira has also worked as fund manager at Goldman Sachs.
Image:  Wikipedia
Analysis:
As Ferreira notes, his company created adaptive technology before the world of educators knew what adaptive learning was.
Analysis:  Knewton's Team
David Kuntz, Chief Research Officer, previously worked with Educational Testing Service (ETS) which makes test prep courses for the SAT, GRE among others. Most of the executive team hold academic degrees from prestigious American universities (most certainly a plus in establishing credibility with a start up). As this is no longer a start up, but a mature technology company, its leadership is finely tuned to form a well-rounded team of competent professionals.  An integral member of the leadership team is the David Garfinkel, Vice President, Human Resources, as attracting and retaining talent is key for the growth of any successful company. David Liu, Chief Operating Officer, is now an Angel Investor for other start up technology companies himself.
Analysis: Growth
The growth of this company has been impressive, much of it due to its ability to attract sizable startup investment over a short time frame of only 7 years. They have penetrated international markets with locations in Tokyo, San Paolo, London and New York.
Another Presentation by Jose to give a better understanding of what Knewton does: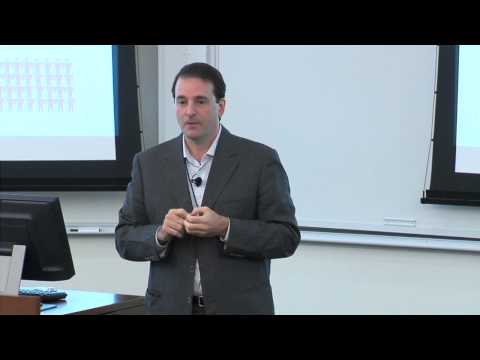 (* from Knewton's website https://www.knewton.com/about/team/)