Hey all, please enjoy my Venture Pitch, which I decided to do through the creation of a website. My proposal is something which I have pined for in many of the iterations of Game Based Learning I have experimented with. I call it GENgine, and it connects teachers with creative and modifiable content which allows classes to enjoy many elements of Game Theory without being glued to a screen.
Update – **Here is a Link which has been recently tested: http://gengine.miraed.org/ **
Here is the Full Pitch in its own Website
If you are feeling in the mood for the Elevator Pitch only, click below!
Update – **Here is a direct link to the youtube video: https://www.youtube.com/watch?v=8XGjKT4xVRU **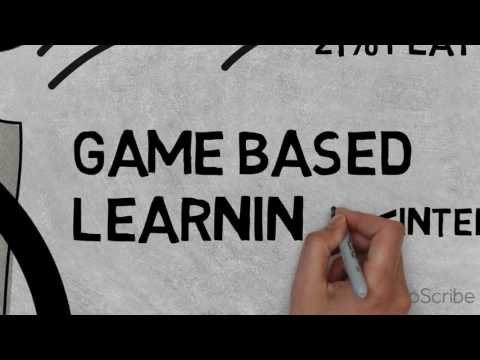 Personal Reflection (added August 5th, 2016)
So after reading comments throughout the week, I feel that my Elevator pitch was well received. It was complicated to get the meat of what I wanted to communicate into less than a minute, so I avoided details and focused on the pain point and how we can address it as quickly as possible. I am very happy with that outcome, and will continue to work on concise and bold statements in the future as well.
A common concern that came up in the feedback was that I was low balling the initial ask. It is quite interesting for me, because when I did this I thought I was being conservative in the other direction. I have hosted my own eLearning tools on a shoestring using shared hosting, and while this is not a super service it does work well for the MVP model I would pursue. I also have made apps through eLance that do very specific things, and it is quite surprising what you can get for under a thousand dollars these days. At my school, Mauricio (part of my team) was able to build a transcript writing app which allowed students to input their grades and have them checked by admin for $500. Yeah, it is bare bones, but it does work and amazingly gets the job done. That said, the costs of our advice to the eLancers was incurred by the school through payroll. I have created plugins for Moodle that do similar things (database of students with multiple levels of access) for much less  than our ask of $84K, but feel that if we were really to get this job done well, we would need to commit to a bit more cashola. I also would create agreements with my partners about stock options rather than pay initially, like many startups do. Since this project is a side project, even depending on our primary jobs to help develop it, I know that all are happy to oblige.
Some concerns I had were that some of the language I used in my pitch did not necessarily make sense to the reader… I talk about changing variables such as food and energy in the game without necessarily providing context. I think I could rewrite parts of this so that the reader does not have to infer anything, and it is crystal clear.
A surprise for me was that one of my concerns in this pitch was never realized: I felt that the mechanics I discussed were too vague for an EVA, but perhaps that was thinking too much from a technical perspective. Most people seemed satisfied with the amount of technical detail I provided, and could clearly relate to how the product would be delivered.
This final exercise was a great culmination to the class. It demonstrated applied learning for all members, and provided feedback that made me check the site far more than needed. I found myself rate many more than the 10 required projects, largely because I was curious how the project manifested itself in our cohort.