Discover a brand new educational app pioneering the Augmented Reality landscape by integrating GPS waypoints and a totally cross platform interface with authoring tools built in! Using the same technologies driving this year's most popular game Pokemon Go, our app is sure to have learners deeply engaged with AR materials hosted in their schools and communities!
Learn more here:
Elevator Pitch
Transcript:
Hi there! I am very excited to announce our new app called LBL[pr. label]! We are developing an app for teachers which connects lesson plans to the community through GPS location and Augmented Reality. Our app will allow students to explore information freely, creating their own connections through social interaction and annotation of their environment. Teachers, students, and community members will be able to create geo-markers and label their local area with pictures, video, audio, handwritten notes, and more. It will add basic game functions to create intrinsic motivation and add customization. It focus is on flexibilty, which allows learners to combine other hardware like iBeacons or VR headsets. Our app will provide access to both content creation tools and a database of rich media which can be interacted with in the classroom or on field trips. It will be completely cross-platform, support web-based access, and be completely free to use. If this sounds like a tool that you could see using in your school or business, please click the link below to view our full venture pitch. Then it will be your turn to get outside and LBL your environment!
Venture Pitch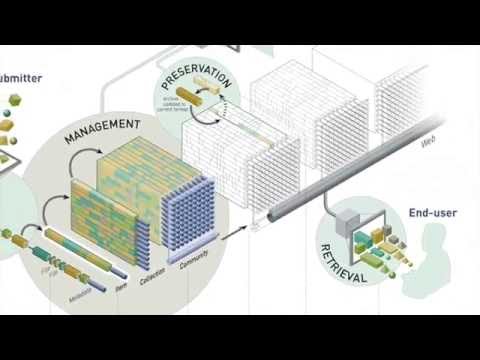 Transcript:
One of the biggest stories for technology in 2016 will undoubtedly be the breakout success of the augmented reality game Pokemon Go. It is a fun and addictive game which has the positive side effects of community exploration and exercise. You've likely already heard about it as it is in the news constantly for the unique places it is taking people and for the massive player meet ups happening in cities around the world. Here in Vancouver, people of all ages can be seen playing it across various public spaces. Though just recently released, it has already broken Apple's app store record for most downloads in a week. Suffice to say, it has gone viral.
But why has it been so successful, and what does this have to with education?
The game features two primary mechanics: The use of smartphone GPS to lure players out into their local communities, and augmented reality which is used to catch the characters in the game. It strongly encourages collaboration amongst players to build strategies and overcome challenges.
What I am proposing is an Augmented Reality App specifically designed for the educational community. It will allows teachers and community members to create geo-markers and attach lesson plans and rich media to them.
This app can be deployed within a school so that each department can host activities digitally, and visitors to the school can learn more about its programs and history. It could also be used outdoors so that teachers can create and make use of high quality digital resources at field trip locations such as parks and museums. Anyone could contribute to the database, under the  three types of membership: teacher, student, or public. Teachers could then filter to a particular type of of listing and share those activities out to their class.
Field trips have been used as an effective way to inspire and motivate students for countless years, and now many teachers have the ability to bring mobile computers along for the experience. Behrendt and Franklin explain that "Teachers are in [a] position to motivate and capture students' interest in the sciences. Effective methods to develop student interest include experiential activities and field trips, which create authentic learning opportunities for students, regardless of the content area." (Pg 236)
Harley explains how AR could enhance an academic subject, such as "In the case of history, this information could include texts about the history of a site, pictures of what it looked like in the past, an audio tour that describes a historical timeline, or a video that provides a tour of historically meaningful but difficult to access areas such as a bell tower or cellar." (Pg 2)
This app will also widen the playing field to adult learners who might not get the types of learning experiences that students attending high school classes do. It would also benefit schools that cannot go on field trips, whether because of budget or location, by allowing them to tailor resources and host semi-digital events in classrooms and gymnasiums. It will be scalable to support growing and emerging technologies such as mobile VR, iBeacons, and more.
Fitzgerald explains that "One of the most compelling affordances of AR is its resonance with immediate surroundings and the ways in which information can be overlaid on these surroundings, enabling us to learn about and annotate our environment." (Pg 44) Citing another major benefit she explains that "Differing perspectives can also be provided by informational overlays, such as those in the 'To the Castle!' project, which provided geolocated audio recordings of sometimes conflicting historical accounts of Nottingham's 1831 Reform Riot." (Pg 50) Finally, she discusses the opportunities it affords for informal learning such as when students are "…travelling on a bus or waiting for a friend." (Pg 192)
Imagine parent teacher nights, where the work of the schools students can be displayed across the entire school through Augmented Reality. Each department would feature different types of media, from spoken word poetry shown on the walls in the english department to 3d projects in the drafting halls.
Curriculum developers continue to try to make formal learning relevant to everyday life by adding marketable skills such as trades and programming. Zimmerman and Land explain that "Place-based education highlights disciplinary concepts that are embedded within local systems, histories, and interactions. Researchers adopt place-based education to transform disciplinary information from abstracted knowledge to local knowledge that is related to communities' cultural practices."(Pg 78)
Bringing Augmented Reality into educational settings is not without potential challenges. Field studies show that primary constraints include proprietary apps or hardware, systems that are difficult to maintain or update, or deployments that are too dependent on conditions like high speed wifi or mobile data.
Another major challenge for small startup ventures is the crowd of other companies investing in this technology. Tech heavy weights like Google and Microsoft have their Google Glass and Hololens products respectively. However, each of these products also has a set of open source tools to support itself, such as Google cardboard or Windows SDK and Hololens emulator.* These open resources will make it much easier for new ventures to create apps that make use of their databases such as Google maps or microsoft's Bing Speech API.
Our app will be focused on using algorithms to detect the type of media submitted, and automatically convert it to be supported on any major Augmented Reality platform. We will use existing database systems as models, such as that deployed by UBC's cIRCLe project.
Another noted difficulty is the privacy implications of using apps based around GPS and Augmented Reality. Devices and apps that are dependent on a user's current location must be secure, especially for younger students embarking on field trips or otherwise taking devices outside of the school setting. Our app will be built on secure protocols from the ground up, and implement a username system for students that allows their data to be saved and tracked over time.
This is fundamentally important to the success of the app, because research shows that the creation of personal artefacts tied to a specific setting and the ability to reflect on its creation later are both excellent tools in creating long term learning. Giemza and Hope wrote that "Technology can support reflection and articulation of new knowledge, if artifacts are captured for sharing. Given the photographic capabilities of the mobile computers, learners can make digital artifacts of a place for future examination and to making thinking visible to peers." (Pg 80) This will be a main goal of our app.
The backend programming of the app will be a simple and flexible database so as to be able to be completely cross platform, web friendly, and able to run remotely or off of a local network. The app will allow teachers to download materials in advance and save them to a device. Then while in the field the teacher's device will stream materials to their students screens, even in environments without wi-fi or mobile data. It will also allow schools, museums, and business to host materials for Augmented Reality on their wi-fi, so that visitors can access high definition media easily.
The app will have built in support for collaboration, using a variety of random or teacher controlled group assignment tools. Students will be able to share notes and media with one another through peer to peer sharing protocols built into the AR environment. It will allow a teacher to enable social media mode, with posting, chat, and profile functions. Zimmerman and Land describe that by integrating social sharing functions with AR, "Learners use mobile computers to annotate video and digital photographs, to support prolonged engagement in disciplinary thinking." (Pg 80)
Finally, let's talk about profit, growth and incentive. First, how will our app make money? We will not depend on sponsored content or advertising. Instead, we will offer cloud storage, premium licenses with features for businesses, as well as option on-site or remote consulting to help bring big ideas to life in our AR environment. In terms of growth and incentive, we will add a point system into the app which unlocks special abilities such as templates further customizations to the in app avatar. The incentive that will support this growth is a free app with no membership fee which anyone can use built around place based learning and gaming principles. It will be fun and accessible for families, tourists, and anyone interested in learning more about their community.
Works Cited
Behrendt, M. and Franklin, T. (2014). A Review of Research on School Field Trips and Their Value in Education. International Journal of Environmental & Science Education.
Harley, J. M., Poitras, E. G., Jarrell, A., Duffy, M. C., Lajoie, S. P. (2016). Comparing virtual and location-based augmented reality mobile learning: emotions and learning outcomes. Education Tech Research Dev.
Fitzgerald, E., Ferguson, R., Adams, A., Gaved, M., Mor, Y., Thomas, R. (2013). Augmented Reality and Mobile Learning: The State of the Art. International Journal of Mobile and Blended Learning.
Zimmerman, H. T., Land, S. M., (2014). Facilitating Place-Based Learning in Outdoor Informal Environments with Mobile Computers. TechTrends.
What is cIRcle? https://circle-23jan2015.sites.olt.ubc.ca/about/ Accessed on July 30th, 2016.
Giemza, A., Hoppe, H. U., (2012). Mobilogue – A Tool for Creating and Conducting Mobile Supported Field Trips. The 21st International Conference on Computers in Education.