Greetings Colleagues,
For assignment #3, I am proud to present Microgram, a mobile application that allows students to enhance their grammar skills, and presents teachers with a new way to teach grammar in the classroom. Microgram focuses on changing writing habits versus simply correcting mistakes. Instead of teaching grammar through worksheets (which is how it is usually done), students use an engaging application based environment that has them interact with different writing mechanics.
Please review the following pitches below:
Elevator Pitch*updated August 10th via feedback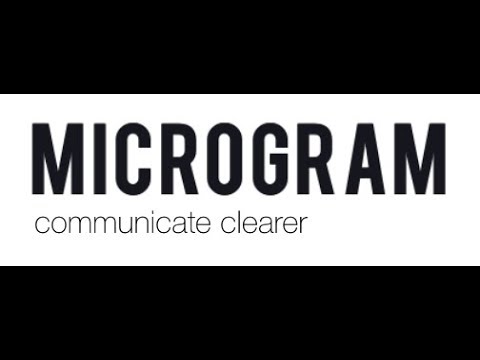 I look forward to receiving your feedback on this venture, and will upload my reflection at the end of the week.
Thank-you in advance for your consideration of this endeavour.
–  The Microgram team (Justin Bolivar)
Reflection:
Receiving candid and honest feedback is incredibly helpful, so it was great to see what went well in the pitch, and what can be improved for our next product. Overall, Microgram was received well, getting a four out of five star rating.
I've divided some of the key words/ideas from EVA feedback:
Pros:
CUBE analysis of business

Competition flaws

Goals with funding

Rationale for Mobile and Microlearning. Great to have addition of Microlearning.

Enthusiasm for pitch

Use technology that students and schools already have

Visual charts for Microgram process

Educational research for the benefits of learning using the product.
Cons:
Initial long elevator pitch. This has now been trimmed down to 1:10.

Marketing to teachers individually and app resources in class

Concerns about mobile devices (as per research, almost 80% of students have access to some sort of device in the classroom. Keeping my district and region in mind, this number is actually low, I've experienced closer to 95%).

Long roll out (EVA wants to launch sooner)

Increased use of media (especially on "The Ask" page).

Investor focus vs. consumer focus.

Text heavy/navigation

Differentiation between packages

Amount of money for venture (need to work on company valuation)
What worked:
Being a student, learning grammar frustrated me as I was being told by a worksheet what to do, and had to wait to receive feedback on what I did wrong. It was not until my second year of University that I was introduced to learning grammar in a constructive way. It was done through a diagnostic piece of writing where our instructor examined our writing tendencies and offered areas of improvement. This is where Microgram comes from, and is also where I base my teaching today. Thus, this is where my enthusiasm for the project comes. Overall, I feel as if I covered the competition well in the venture pitch and differentiated ourselves from the other products in the market. The visuals that I did include helped to demonstrate how the product actually works, as both a visual for investors and customers. As an investor, I would want to know how customers actually access products and how they're actually use them rather than looking at just an idea. With this, I also feel that the CUBE Analysis was a great differentiation piece for the pitch, in that we evaluated ourselves and demonstrated where our strengths lie. I also feel that the additional educational research that went into the pitch shows that we are grounded in educational philosophies that will ultimately improve the user's end goal of improving their grammar.
Changes:
The most common concern that arose was the length of the elevator pitch. Initially, it was much too long. After receiving some great feedback from Scott and Kevin, I have shortened elevator pitch down to a reasonable 1:18. During the venture process, I found the elevator pitch to be one of the hardest elements due to its concise nature. However, the value in having a quick, succinct pitch is necessary since it would be something that is explained repeatedly in the startup world. I'm happy with the new pitch as I feel that it more accurately explains our product.
Ryan Dorey's feedback to have GURUs use app and help promote the program through different avenues such as social media, professional development seminars, and word of mouth would be helpful to the marketing process. Marketing was a challenge for this product in terms of getting the word out there, but to have evangelists for the product would take us in an excellent direction. With this, I also see connections to other ventures in our course such as LearnFold and The World of Prodigy.
Another change that I would make to the venture pitch would be to include further visuals on the site, and not rely on a text-heavy presentation. I would change the pitch to include explanation videos for "The Ask" and a quicker version of how the application works. Further, videos on the growth of the mobile learning market would also help potential investors to see the potential in this rapidly growing market. Also, following Stephanie's suggesting, adding "structure" buttons at the end of each page to follow a sequence would help establish a workflow of the venture.
Finally, considering the investor focus versus consumer, this was something that I wrestled with in assignment 1 and that I focused on in assignment 3. With respect to the customer in the venture pitch, I feel as if I dedicated the "What is Microgram" to the customer, with the other remaining pages focused on the investor. By providing the CUBE analysis, as well as a breakdown of how our customers use the product, the intention of this was to be transparent about what we do and focus on who our customer is. I feel as if the CUBE analysis is essential to this pitch for it outlines our growth plan, our competitors, and what we will do to be successful. In considering the elevator pitch, I believe the first iteration was very customer heavy (hence the length), and I hope that the new version will satisfy investors.