My Venture is called Steam Education. It is a One Stop location for all things Education and Video Games. It focuses on creating a community of educators who work together to create content to be used with commercially off the shelf video games in the classroom. It does so by creating a sharing economy with real rewards. Check out the elevator and venture pitches below.
Enjoy,
Brian
Elevator Pitch: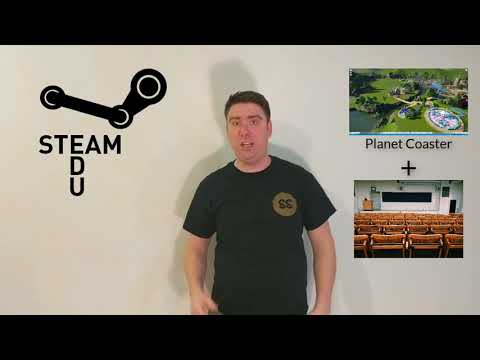 Venture Pitch: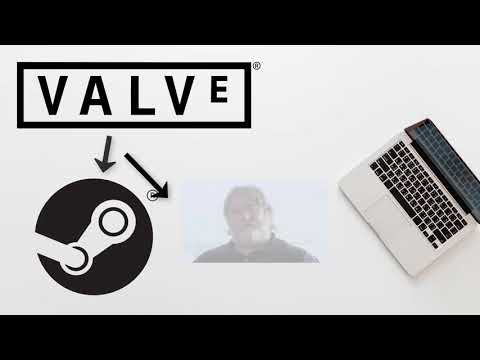 Reflection:
This project was a real eye opener for me. I'm a teacher, not a business man. At least that's what I thought in January when I started this class. I was actually thinking of dropping the course because I thought it was out of my realm of experience and expertise. I am glad I did not. I think from this project I have learned that it takes a ton of work to start a business or even to think one up and plan it. But if you are willing to do the work, and you have a good idea, then it is worth it.
I genuinely think my idea is a good one. If I had connections with Valve and Steam I would probably try and pitch it to them. The actual implementation of this idea would take a lot of work and even more publicity to convince people to join the community.
When it comes to the strengths of my pitch I'd have to say I think both (the elevator and venture) and engaging and interesting. They are visually strong and make compelling points. The production skills (video editing) are close to professional (as close as a self-taught editor can get). I feel like I was concise and didn't say anything that was not important to the pitch(s). Obviously I think the idea is a strength as it is a real problem that no one is currently solving. I am happy with what I produced.
But, I am also not naïve. I already know I am lacking in a few areas. I think my strong point is the idea and describing how it would work, my weak point? Backing it up with solid data and business acumen. I would have liked to add more details around the market forecasts in these areas or the amount of money it would take to launch such a venture, but to be honest I just have no sweet clue how to come up with those numbers (other than my imagination). I think I adjusted for this weakness by focusing the investment and returns on things like, time, communication, participation and real benefits (not connected to money). I also would have liked to talk about what made us different than others in this area. I just ran out of time. I had a small section about how Minecraft Education Edition was doing something similar with a community website with resources, but it is just for Minecraft. Alas, learning how to balance time in a presentation is hard.
Finally when it comes to personal lessons learned I think the number one is that I "could" be a business man. I think I have always felt that entrepreneurship is for others and not me. But with a good idea (that actually came to me in the shower about 2 months ago) you can really move forward. My life is too busy now, but at some point I think I would like to try to venture into the world of business. I think one of my strengths is my words and my enthusiasm. I think I am good at writing things that have wit and clarity and I'm good at presenting it.
It's been a great journey (that as of right now I am happy to be taking a break from soon).
Brian
Resources & Citations
Annetta, L. A. (2008) Video Games in Education: Why They Should Be Used and How They Are Being Used. Theory Into Practice, 47 (3), 229-239.
Barthel, M. L. (2013). President for a day: Video games as youth civic education. Information, Communication & Society, 16 (1), 28-42
Dondlinger, M. J. (2007). Educational Video Game Design: A Review of the Literature. Journal of Applied Educational Technology, 4 (1), 21-31.
Hayes, E., Silberman, L. (2007). Incorporating Video Games into Physical Education, Journal of Physical Education, Recreation & Dance, 78 (3), 18-24.
Novak, E., Tassell, J., (2015) Using video game play to improve education-majors' mathematical performance: An experimental study. Computers in Human Behavior, 53, 124–130.
Rosas, R., Nussbaum, M., Cumsille, P., Marianov,V., Correa, M., Floresa, P., Graua, V., Lagosa, F., Lopez, X., Lopez, V., Rodriguez, P., Salinasa, M. (2003). Beyond Nintendo: design and assessment of educational video games for first and second grade students. Computers & Education. 40, 71–94.
Schrier, K. (2015) EPIC: a framework for using video games in ethics education, Journal of Moral Education, 44(4), 393-424.
https://gamebasedlearningetec522.weebly.com/the-market-opportunity.html
https://www.developer-tech.com/news/2017/apr/21/research-state-video-game-industry-2017/
https://www.ted.com/conversations/44/we_spend_3_billion_hours_a_wee.html
http://gearnuke.com/steam-sales-2015-valve-generated-total-3-5-billion-paid-games/
https://steamdb.info/graph/
https://www.cnbc.com/id/100522971
http://www.valvesoftware.com/company/people.html
http://www.businessinsider.com/who-is-gabe-newell-career-net-worth-2017-1
https://commons.wikimedia.org/wiki/File:Logo_of_YouTube_(2015-2017).svg
All Copyright Free Pictures – https://www.pexels.com/photo/auditorium-benches-chairs-class-207691/ – images
https://www.neowin.net/news/gabe-newell-i-learned-more-in-three-months-at-microsoft-than-entire-time-at-harvard
Gabe Newell photo – https://www.gameskinny.com/k38nv/5-things-we-learned-during-the-reddit-ama-with-gabe-newell Outline:
http://steam.wikia.com/wiki/List_of_Steam_Games