In the next few weeks, many teachers at my school, Riverside Secondary, will be introduced to Microsoft Teams. This collaborative hub provide teachers with the opportunity to have conversations, personalize assignments, and assess students in one space. With students having access to Office 365, teachers can now work in the same interface as their students using Microsoft Teams.
Microsoft's description of Microsoft Teams
https://www.microsoft.com/en-us/education/products/teams/default.aspx
Review of Microsoft Teams
https://www.pcmag.com/review/349258/microsoft-teams
https://www.g2crowd.com/products/microsoft-teams/reviews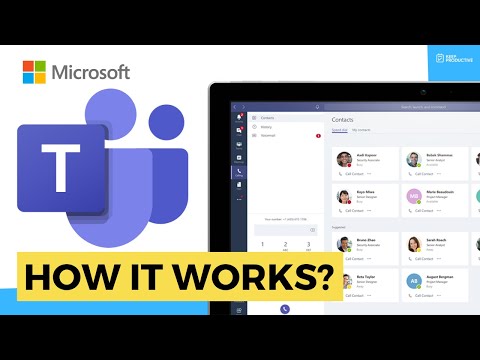 Now Microsoft Teams is a tool that many teachers in School District #43 (Coquitlam) will be exposed this upcoming school year. With the ultimate goal of our district to have all teachers and students using Teams on a regular basis. With many teachers in our district unable to use Google School due to FOIPPA regulations, teachers are looking for collaborative spaces to interact and track the progress of the students in their classroom. Microsoft Teams comes at a time when districts, especially the district that I am teaching in, are looking to provide collaborative hubs for students, teachers and administrators.
Teams' content provides students with the ability to interact live with their classmates and their teachers. The possibilities for teachers are endless and exciting because it allows teachers during classroom discussions to not only orally talk to the class but also set up a live chat with their students. Similar to Padlet, teachers can gather information during a discussion or a class activity to check in with their students to see if they are grasping the key concepts of the lesson. Another feature that would appeal to teachers is the ability of teachers to embed additional videos that can supplement lessons and provide additional instructions to students. This feature in Teams will provide teachers more opportunities to further support their students outside of the classroom. This feature will also allow students who are apprehensive about seeking help from their teachers in the classroom, to access help and personalize their learning. Speaking on behalf of the teachers at my school, many will be looking forward to the virtual classroom features of being able to provide instant feedback on assignments. Students will be able to interact with their teachers in a safe space and provide teachers the opportunity to personalize the feedback to their students.
Providing collaboration tools to all students is the most appealing feature from a district perspective. Many administrators will appreciate the notion that this collaborative tool can reach so many students and teachers locally and globally. The accessibility of the program is one that any district thinking about starting a BYOB program will strongly consider for their district
Teams is a new collaborative tool that is being rolled out relatively quickly. With any new role out, there can performance glitches in the program. Currently, our district has experienced performance issues with Office 365 these past two weeks. Even though engineers are specifically devoted to solving the performance problems, teachers have to be aware that they have to be resourceful if there are any future performance issues with Teams.
While Teams has competition in the collaborative hub market with its primary challenger being Slack and Atlassian HipChat, districts are willing to invest in Mircosoft due to its strong reputation in the educational market.