Introduction
I first met my "ed-tech-preneur," Bobby McDonald, in the spring of 2017 when he came to our school to pitch his company's product: Parlay.  We had assembled an audience of about 10 for him, consisting of teachers, administrators and IT staff. In hindsight, I can see how Bobby was facing a dilemma typical of the education industry, in that the ultimate end-users of his product would not be the people who could make the purchasing decision.  Bobby handled this by primarily targeting the teachers in the room, hoping that their willingness to try the product would be sufficient to generate an order.
The Company
The product itself is a web-based application that helps teachers moderate and assess effective class discussions using two different modes.  Teachers can create either a threaded asynchronous discussion for an online course or a synchronous roundtable for a face-to-face course. At the time, the feature that most jumped out at me was the ease with which the teacher could collect data about and provide feedback to the students.  The company, Parlay Ideas, raised $150,000 in August 2017 via AngelList for an effective company valuation of $2 million. Then, a year later, it raised a further $400,000 from 2 'strategic investors', one of whom is now the company's Chief Operating Officer. The company has also expanded its customer base.  When I first encountered it, most of its customers were mid sized Ontario independent schools but it has recently added some boards including the District School Board of Niagara.
Technology Entrepreneurs
A 2007 study of technology entrepreneurs by Marvel & Lumpkin found that formal education and depth of experience, and prior knowledge of technology were positively associated with innovation outcomes but that prior knowledge of ways to serve markets (defined as knowing "how technologies can be packaged to meet the needs of a particular market") is negatively associated with innovation outcomes.  Personally, I am the least entrepreneurial person I know; I tend to get stuck in the research phase and never feel ready to take those big risky leaps into action.  Marvel & Lumpkin's study suggests to me that a successful technology entrepreneur needs sufficient knowledge and experience to get off the ground, but not so much so as to entrench them in traditional ways of doing things.  If that's true, then from Bobby's LinkedIn profile, it is clear that he is perfectly suited to do exactly what he is doing.  
The Founder
Bobby graduated with a business degree from McGill University in 2013.  Since then he gained business experience in both the finance and technology industries (CI Investments & Resolver Inc, respectively).  At both companies he was involved in sales, and achieved advancement from his initial positions. I find Bobby's education particularly interesting in light of the old joke, "How do you kill an entrepreneur?  Give him an MBA!" I think maybe we've all heard a little too much emphasis on Mark Zuckerberg or Steve Jobs dropping out of university, especially in light of Marvel & Lumpkin's findings about formal education.   Bobby has also complimented his own skills by surrounding himself with a team of 5-7 others, most of whom are software developers or hardware engineers. That is probably my biggest takeaway from analyzing Bobby & his company; In order to be a successful ed-tech-preneur, you can actually hire out a lot of the technical expertise!
More about Parlay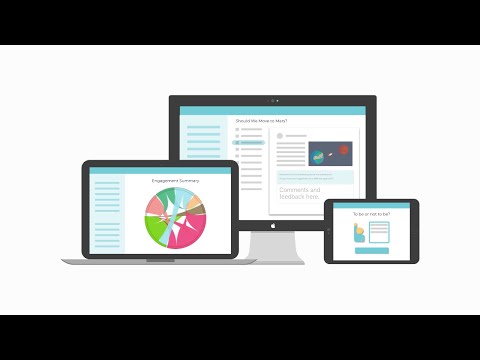 Sources:
Marvel, R. & Lumpkin, G.T. (2007).  Technology entrepreneurs' human capital and its effect on innovation radicalness, in Entrepreneurship Theory & Practice, 31:6, pp 807-828.
McDonald, Bobby.  LinkedIn profile. Available at https://www.linkedin.com/in/bobbymcd/ (Accessed September 24, 2018).
Parlay Ideas (2018).  Our big news: Parlay raises $400,000 in pre-seed funding.  Available at https://parlayideas.com/big-news-parlay-raises-400000-pre-seed-funding/ (Accessed September 26, 2018.)
Parlay Ideas.  https://parlayideas.com/ (Accessed September 24, 2018).