FreshGrade is a K-12 driven digital learning portfolio for students, founded in 2011. FreshGrade seed funding ventures raised 4.3 million in 2014, and an additional 11.6 million in 2016.
Within FreshGrade's company description, they describe the pain point it attempts to address as a "lack of awareness" between students, parents, and teachers with respect to daily activities, projects, and accomplishments. FreshGrade focuses on formative assessment and collaborative digital student portfolios, which can be accessed by students, teacher, and parents, allowing more efficient assessment and reporting, promoting student ownership through engagement with their digital portfolio, and engages parents through a dedicated app that provides ongoing feedback and support toward their online learning plan. This is definitely a very marketable feature of FreshGrade that a lot of parents will surely be interested in using.
If FreshGrade sounds familiar to you or you have used it before, it may be because its Co-Founder, Lane Merrifield, is from our very own backyard in Kelowna, BC!
LANE MERRIFIELD – FRESHGRADE CO-FOUNDER & CEO
Merrifield co-founded FreshGrade in 2011 and has since served in multiple roles within the company, including his current position as CEO. He was previously the co-founder and CEO of Club Penguin, a Massive Multiplayer Online (MMO) environment, that from 2005 onward quickly became the largest virtual world for kids with over 200 million users. This rapid growth led the company to an eventual acquisition by Disney in 2007 for $350 million. After the acquisition, he spent five years as Executive Vice President of Disney Online Studios, and founded Wheelhouse in 2013, a Canadian entrepreneur mentoring and networking program. He also sat on the board of Governors for…you guessed it…the University of British Columbia!
Merrifield attended a Christian college in Edmonton before moving to California to pursue a career in marketing, which indicates his Club Penguin direction to donate 10% of Club Penguin's profits to charity are based out of strong values. In this Globe and Mail interview from 2009, Merrifield says the $350 million Club Penguin deal hasn't changed him much:
"Our values have remained the same…We had 10 kids [to support in Ethiopia or Kenya] at one point…And now each of us can adopt villages. So it's the same values. It's just on another scale."
Merrifield has been acknowledged with multiple awards and recognitions for his entrepreneurial efforts, including being awarded the 2017 Business Leader by the Kelowna Chamber of Commerce, and was a 2012 Okanagan College's Honorary Fellow, and was one of The Hollywood Reporter's Top 35 Executives under 35. Finally, and most recently, as a sign of his 'making it' Lane Merrifield will now be the newest Dragon on CBC's Dragon's Den!
Company Leadership
In addition to Merrifield's experience, the leadership team at FreshGrade comprises of decades of management and leadership experience with companies such as Apple and a number of media and technology-based firms. Their team also has teaching and instructional design experience, and a ton of prior experience at other tech ventures in various roles including engineering, accounting, data analytics, and marketing at such notable companies such as D2L, Thinkwell, Boeing, and Disney. Of note, the majority of the leadership is also Canadian!  
Reflection
Merrifield demonstrates drive and passion toward improving the grouping of technology and education, as demonstrated in his 2015 TedX talk where he shares a number of childhood anecdotes being the son of a teacher, all the way up to conceptualizing FreshGrade – I highly recommend you take a look: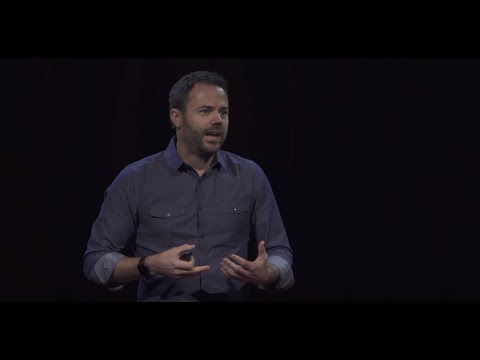 The company's continuous improvement and solicitation of feedback from users and groups speaks to the openness to evolve their product to better tailor it to the needs of the evolving classroom. FreshGrade hits the noted pain point head on. The FreshGrade website includes testimonials from Superintendents, School Administrators, and Teachers alike, and touts multiple uses for the platform, from content creation, to assessment tracking, to recording and following up on field trips, to enabling more efficient parent-teacher conferences. FreshGrade was acknowledged with a Deloitte Fast 50 award as being one of the top companies to watch in 2016.
Admittedly, as an instructional designer I don't have much insight into the K-12 Educational technology trends other than through the MET program, however if any of you use/have used/have feedback on FreshGrade, it would be great to get some MET testimonials of its use and effectiveness! As for my own entrepreneurial insights, it seems that many of these ventures are based on a solution to a very common problem in the classroom, or an improvement over an existing process. As my workplace has a number of pain points, going forward I'm definitely going to be paying closer attention to these in order to bridge the aforementioned gaps.
Thanks,
Reg
Additional Sources: https://www.kelownanow.com/watercooler/news/news/Video/VIDEO_Lane_Merrifield_on_his_Penguin_past_and_Dragon_destiny
Article of BC's piloting of FreshGrade in the Surrey School District: https://www.cbc.ca/news/canada/british-columbia/freshgrade-offers-digital-report-card-for-surrey-b-c-students-1.3022363