What is littleBits?
littleBits was founded in 2011 by CEO Ayah Bdeir. "littleBits is a platform of easy-to-use electronic building blocks empowering everyone to create inventions, large and small" (Bdeir). Each 'bit' is an electronic modular block with a specific function (light, sound, motor, sensor or the more recent cloud-connection) that can be connected to others with magnets to create larger circuits with new functionality. Bdeir stated that she wants "to put the power of engineers into the hands of artist and designers." The littleBits open source hardware library has over 60 electronic modules and there are currently a variety of kits available for end users and educators with a focus coding and STEAM. Users can view and download sample prototypes online and share their new ideas with others through the collaborative learning community. littleBits products have won numerous tech, education and toy awards. The company grew out of the Maker movement and has the goal of enabling kids to understand how electronic devices work and creatively invent new ones.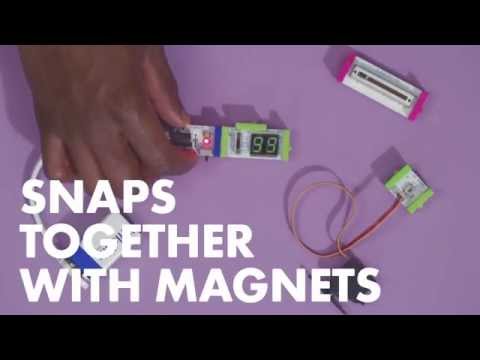 Who is Ayah Bdeir?
Bdeir is an engineer, interactive artist and a leader of the open source hardware movement. In addition to being the founder and CEO of littleBits, she was also the founder of the non-profit Karaj Media Lab in Beirut. She has a masters degree from MIT Media Lab and undergraduate degrees in Computer Engineering and Sociology from the American University of Beirut. She has taught graduate classes at New York University and Parsons School of Design and given numerous workshops to get more kids, especially young girls, interested in STEAM.
She has lived in Lebanon, Canada and the US and has expressed a commitment to make education and innovation more accessible to people all over the world. She also strives to transform how kids learn by giving them with basic tools to build with and getting young girls more engaged in technological innovation.
Some accomplishments include:
Winner of the 2018 Connected World Women of M2M, which honours leaders and disrupters in the IoT industry.
Creative Commons fellowship in recognition of her leadership in Open Hardware
Business Insider's 26 Most Powerful Women Engineers
Silicon Republic The Game Changers of 2018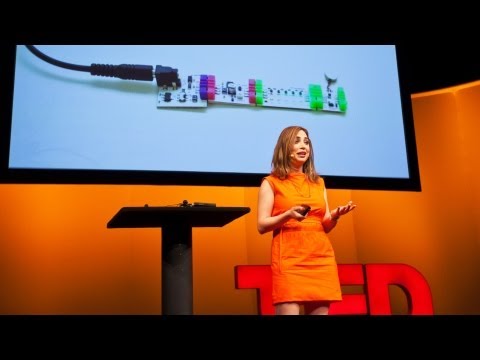 Bdeir's company has about a hundred employees and has received over $65 million in investments. The twenty members of littleBits executive team are generally young and have solid educational backgrounds related to their role in the company and prior experience working with tech start ups, many related to the Maker movement. littleBits has three current board members including Bdeir. The other two are investors with impressive portfolios of clients who have invested heavily in littleBits. Barry Schuler of DJF Growth, has years of experience working with and investing in many successful tech companies including Twitter, Skype. Bradley Feld of Foundry Group, works with a wide variety of early stage tech start-ups.
Final thoughts
I think the company's success lies in the fact that it is always developing new ways trying to be as agile as possible and respond to new technological advances. It has worked with Disney to create Droid Inventor Kit, and in 2018 acquired the tech start-up DIY. Bdeir's passion for empowering the innovators of the future is clear and contagious.
References:
ayahbdeir.com/biography
https://www.entrepreneur.com/article/299916
https://techcrunch.com/author/ayah-bdeir/
https://pitchbook.com/profiles/company/54842-14
https://www.crunchbase.com/organization/littlebits-electronics#section-overview