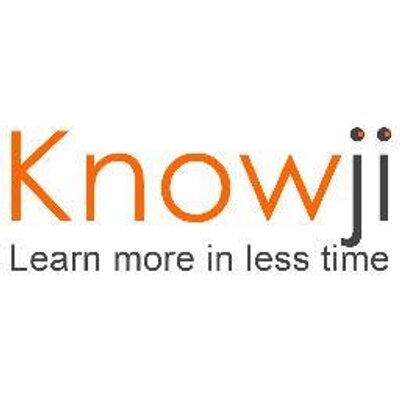 Knowji- an app for literacy
(self-sustaining organization)
A new approach to learning vocabulary. Knowji is a game-like app that keeps track of your vocabulary learning progress. Any words that are challenging reappear than others. It is easy to use and a fun way to learn new words. Includes kid-friendly cartoons, audio pronunciations, and content that is engaging.
Emmie Thomas co-founder and CEO, Social Innovator, Edtech Entrepreneur.
Nick Thomas her husband joined her later.
Emmie graduated from NYU in Business and Finance. She also pursued a career in asset management, technology, and mobile sales. 

In an interview, Emmie mentioned that she found literacy to be a spectrum rather than a checkbox. Many people often fall through the cracks in the education system and are unable to gain literacy skills.
Emmie's personal experience growing up as a first-generation American, she struggled to build her vocab, and later found it much more challenging to prep for the GRE exam. Eventually she developed Knowji to help people who may be ESL/ELL, and people who are below functional illiteracy level in English.
Reflection
I feel that when the founder has been in the shoes of the learner, it makes it more meaningful. I feel that she experienced the struggles and can help detect where the challenges lies. Also, she is extremely passionate about helping others,  growing up in NYC, she pondered how to help people out of poverty. Their mission is to bring Knowji, an affordable high quality education to anyone, anytime, anywhere. She isn't looking for a quick fix, but a long term solution. She mentioned this quote which resonates with me too, "you feed a man a fish, you feed him for a day. You teach a man to fish, you feed him a lifetime."
Resources
https://www.knowji.com/
https://www.innov8social.com/2013/04/interview-with-emmie-thomas-co-founder
https://blog.rackspace.com/rackspace-startup-program-spotlight-on-knowji-combining-education-technology-for-language-acquisition-apps
https://twitter.com/emmietthomas